Bio
I'm a Junior studying computer science at the University of Michigan. Over the last few years at the university, I've developed many projects in a handful of languagues. I have experience working independently or in a group setting. I plan to enter the software development industry after graduating.

I'm from Freiburg, Germany. I moved to the Detroit area when I was young and have been here ever since. I enjoy playing guitar, singing, exercising, spending time outside, and trying/learning new things.
Experience
CROMA Lab
I am an Engineering Team Lead in the lab. My current project focuses on developing a web-based crowdsourcing tool with a team of 3 people. I've spent a lot of time working with a large pre-existing codebase, isolating features, and updating them in a depth-first fashion. I spend most of my time in the lab working with the Angular Javascript framework. I'm currently working on incorporating a generalizable API into the platform which would allow computer vision models to be utilized in the crowdsourcing process.
MiBYTES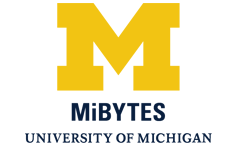 I designed a curriculum with a University of Michigan professor to teach high school students in Detroit the basics of app development. Along with two other students, I developed android apps as learning tools to teach students the basics of computer science along with good coding practices.
Service: Alpha Phi Omega
I'm actively involved in a community service organization on campus, called Alpha Phi Omega. In the organization, I work with two other students to plan a large yearly service trip where we bring 9-10 other students to Texas to work at a camp for children with disabilities.


Suplementary Information
For the last three summers, I worked at a summer camp as a camp counselor. I've also done carpentry work, studied abroad in Germany, worked at the Mosher Jordan dining hall here at the University during my sophomore year of school. These experiences, coupled with my programming projects have molded me into a well-rounded person, capable of academic, professional, and interpersonal success.
Skills
Languages: C++, C, Python, JavaScript, HTML, CSS
Tools: Git, Bash, Unix, Windows, Jinja2
Soft Skills: Communication, Organization, Creativity, Problem Solving

Contact Me
Email: kumdun@umich.edu
Resume
LinkedIn